Hifz Quran

online

for adults &

kids
ONLINE QURAN MEMORIZATION COURSE: Our Hifz Quran online Course intends to assist the students (adults & kids) to memorize the entire or part of the Holy Quran. Our skilled and professional Hafiz has Ijazas to assist every student to attain their Quran memorization goal.
This course is designed to achieve the Itqan degree in Hifz Quran on-line by way of one-on-one Lessons. The scholars (adults solely) can study superior subjects in Qiraat with the target of accomplishing the perfection of Quran memorization (Itqan).
ONLINE QURAN MEMORIZATION COURSE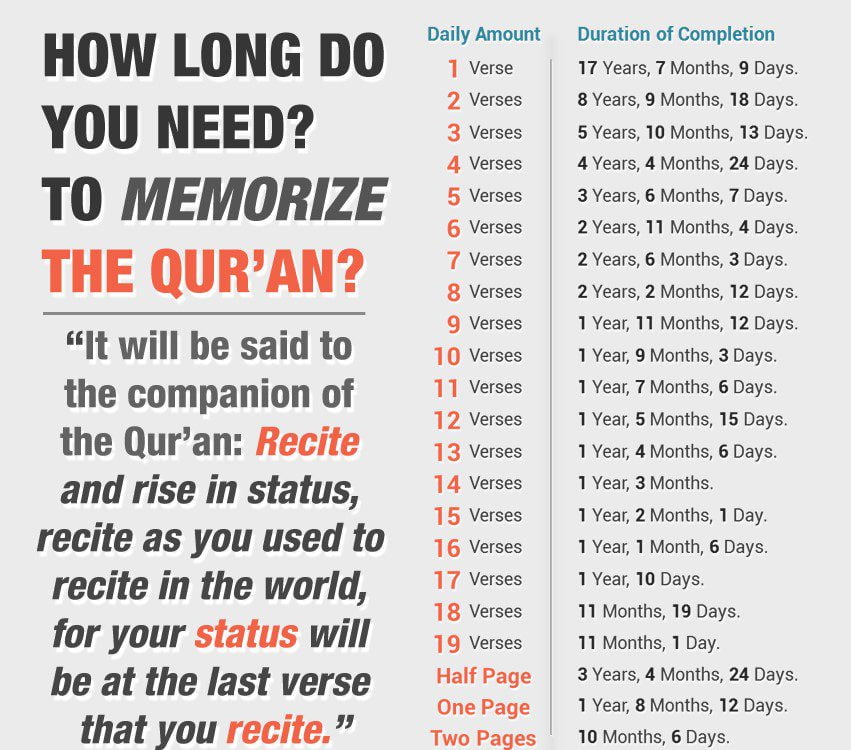 Ijazah linguistically means permission, and it's technical which means the permission to relate through establishing a sequence of narrators. In this course, the learner of the Quran can have Ijazah from an authorized tutor.
The tutor will grant the learner an Ijazah for memorizing Quran when the learner memorizes the entire Quran in the entrance of him making use of the Tajweed guidelines.
Quran Memorization Ijaza (

Certificates

)

Necessities

:
– Memorize the entire Holy Quran as narrated by Hafs upon Aasim from the best way of Shatibiyah.
– Go to the Tajweed guidelines examination.
Studying objectives:
Correct memorization of the Book of Allah
Studying the overall means of the verses
Studying the explanations for revealing the verses.
The students

can

select

one of many

following

packages

of this course: 
1- Memorizing the final Juz (No 30).
2- Memorizing the quick Surahs.
4- Memorizing some chosen Surahs chosen.
3- Memorizing the entire Quran (Ijaza).
Set Realistic Quran hifz Goals and Memorize Less
You would definably want to memorize the whole Quran as soon as possible and therefore, try to memorize one or two pages daily. However, you will know that this strategy will not work because you will not have enough time to revise, memorize, and learn 1 or 2 pages in a day. As a result, students can not get the best results. Therefore, You should memorize less but, memorize best.
Be Punctual & Lower Your Expectations For Memorize Less But Good
Be punctual, lower your expectations, and begin memorizing three to five lines daily. Therefore, you will realize that giving only 20 minutes to this method of memorization techniques. As a result, it will work for you even on the busiest days and also allow you to learn with translation and understanding of the meanings.
Take Classes With Your Available Time
This Quran Hifz course is basically tailored according to your available focused time and days. Moreover, It depends on you how and when you want to complete the course. Therefore all the techniques devised by our professionals will be followed in the course to let the adults achieve their Hifz goals in the set time period. After that, students can easily take classes.
Memorization of the Quran has several benefits
     We already know that Allah SWT has promised many spiritual rewards and benefits to those who remember the Quran. Moreover, according to many passages from the hadiths of Holy Prophet Muhammad SAW, these rewards include:
Hadith About Learning Quran & its Reward 
Narrated Aisha: The Prophet (saw) said, "Such a person as recites the Quran and masters it by heart, will be with the noble righteous scribes (in Heaven). And such a person exerts himself to learn the Quran by heart, and recites it with great difficulty, will have a double reward." (Sahih al-Bukhari) 
Why We Should Memorize Quran
  At least 20 to 30 days have passed since you memorized and reviewed this part of the Holy Quran. However, It depends on you, and how much of the Quran you have memorized. Moreover, how much you recite and review with your teacher. Therefore your old memorization lessons verses will remain once you have learned the whole. As a result, It will continue to be a great responsibility to keep it as long as possible. And in addition, Keep memorizing your new lesson. Because your new lessons will be the lesson for the new day. So it would be convenient for the students.
Amount of time required for memorization
   The Holy Quran can be memorized within one to three or three to four years. OR a very short time Insha'Allah. if you remember your daily lesson (Sabaq) verses of the Holy Book Quran & Memorize Your Daily Sabqi & Old Lesson Verses with 100% focus and passion, After that, we will be very helpful to You.
Other Courses