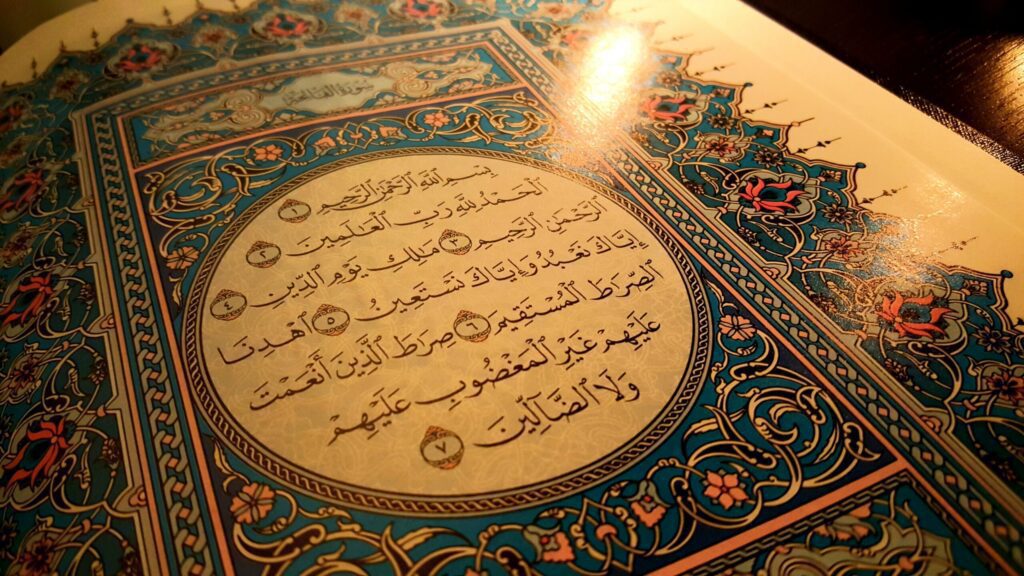 Best to Study Ten Qirat Online
Learn Ten Qirat Online Course Have you at any point paid attention to somebody reciting the Quran in a manner unique in relation to yours and wanted to do likewise? So, Do you wish to become familiar with the Quran in a particular method of recitation yet? However, you do not observe a nearby Quran coach who dominated in this method of recitation to Learn ten Qira'at online.
Therefore, Learn Ten Qirat Online Course is intended for people who look to gain proficiency with a specific Quran Qira'ah or learn more than one of the Ten Qirat Courses.
How many Qirat are there in the Quran?
There are ten Qirats:
These 10 Qirats don't have various voices or styles, yet their pronunciation, letters, and Harakat are somewhat unique. Therefore, It's similar to contrasting two diverse Quran books and tracking down contrasts between them. In addition, We should return to the hour of the Prophet Muhammad (PBUH) and the historical backdrop of Islam to see how Qirat is educated. Therefore, During the hour of Prophet Muhammad (PBUH), a great many people were uneducated, and it was normal for tribes to have their dialect.
That's why The spelling and articulation are unique. However, Around then, there were numerous dialects, for example, tongues for tribes like the Holy Prophet (PBUH) or Yaman, for example. Contrasts in dialects aren't critical. But they don't change the meaning.
Naafi' Al-Madani
Qari Muhammad (R.A.) and Imam Ahmad ibn Hanbal are two well-known Qaris who protected this style.
Ibn Katheer Al-Makki
Therefore, Qaari Imam Shafi is conceivably the most prominent Qaari who recites Quran as such.
Abu Amr Al-Basri
Therefore, the following are two Qaaris that have safeguarded this Qirat style, Ad-Doori, and As-Soosi.
Ibn Aamir Ash-Shami
That's why Two of the best Qaari who recite the Quran thusly are Heishaam and Ibn Zakwan.
Asim al-Kufi
That's why Imam Abu Hanifa (R.A) recited the Quran thusly.
Hamzah Al-Kufi
These are two significant preservers of the Qirat style: Khalaf and Khallad.
Al-Kisaa'i
The two Qaris who used to present the Quran this way were Al-Layth and Ad-Doori.
Abu Ja'far Al-Madani
Sulayman and Isa are the gatekeepers of this Qirat style.
Yaqub ibn Al-Basri
Ruways and Rooh protected this Qirat style.
Khalaf
Ishaq and Idris saved this Qirat style.
Why You Choose Qiratul Quran for Qirat Courses
Educating is turning out to be more productive on account of innovation. Therefore, A significant piece of Quran learning is the connection between students and teachers. That's why High-qualified Quran Teachers who communicate in English and Arabic are available to give you top-quality Quran training. Moreover, The instructors are Hafiz e Quran and they can recite Quran with an Arabic accent.
Suitable time for taking Classes
As an individual from our online foundation, That's why you will possibly participate in locally situated training and Quran instructing. However, you can gain the Qur'an from the suitability of your home. That's why, At Qiratul Quran, we offer a wide scope of courses, and on the off chance that you are thinking about how to learn Arabic Qirat. As a result, you are perfectly positioned. Moreover, It doesn't make any difference what age you are or the way old you are, Therefore, these courses are available to everybody. The Holy Quran can be examined online from any place on the planet.
Qiratul Quran has Quran instructors who will assist you with further developing your recitation of the Holy Quran. That's why You can get directions and help to choose and begin Qirat classes online via Zoom or Skype.
Why Should You Learn About Qirat?
10 Qirats depend on contrasts. Moreover, in ways to express letters and harkats all through the Quran. However, In any case,  the style is unique, and the meaning of the text continues as before.
At the hour of our Prophet Muhammad (PBUH), the Ten Qira'at advanced from various ways of thinking and dialects of different tribes. That's why The Prophet paid attention to an assortment of Qirat styles and supported them. In Addition, As Hazrat Muhammad (PBUH) mentioned, Hazrat Jibraeel (A.S.) showed him seven diverse reciting styles.
Qirat Classes with Expert Teachers
For anybody considering how to learn the Qirat of the Quran. That's why our affirmed Quran researchers will assist you with further developing your Quran recitation abilities through our "Ten Qira'at" classes. Therefore, these classes are for children & adults, and grown-ups. That's why You will actually want to peruse the Quran appropriately and in numerous ways.
Moreover, the course will advance Quran Memorization by requiring the students to peruse and recite Quranic sections on an extraordinary number of occasions and with an assortment of strategies.
Best & Qualified Mentors Help Great the Students
Our Quran mentors will help your children to make progress in Qirats in a short measure of time. That's why, This will rely upon the age and foundation, as well as the capacity to assimilate given data.
Course Features 
Here are a few elements of our Qirat lessons to guide you in Qirat recitation.
Certified Tutors
We handpick qualified instructors for our understudies. Because Every instructor isn't just simply qualified. However, experience also.
Online one-on-one sessions
That's why Qiratul Quran offers intuitive video meetings to assist you and your family with getting the most ideal opportunity for growth.
Free Trial
That's why Our course preliminary permits you to assess the mentors and course content for nothing. So, you can conclude whether you need to keep taking the courses.
Completion Certificates
Following the fulfillment of the course, Moreover, the understudies will get a certificate expressing that the course was successfully delivered.
Excellent course materials
That's why We completely select all showing materials. So, you will accomplish the best outcomes. That's why All materials are chosen by Arab speakers and Quran researchers.
What will you learn in this course?
A scholarly short on the study of Qirat (which means, subject, individuals).
The students will learn Qirat Quran with tajweed. They can pick among the accompanying ten Qirat:
Qirat Naafi' Al-Madani (Madinah)
Qirat Ibn Katheer Al-Makki (Makkah)
Qirat Abu Amr Al-Basri (Basra)
Qirat Ibn Aamir Ash-Shami (Syria)
Qirat Asim al-Kufi (Kufa)
Qirat Hamzah Al-Kufi (Kufa)
Qirat Al-Kisaa'i (Kufa)
Qirat Abu Ja'far Al-Madanee (Madinah)
Qirat Yaqub ibn Al-Basri (Basra)
Qirat Khalaf Al-Bazzar (Baghdad)