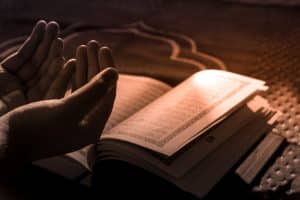 Learn Quran Recitation Online
Need to figure out how to recite Quran accurately while applying the standards of Tajweed? Our online Quran recitation course will assist you with presenting the Quran accurately and unquestionably in a brief timeframe. In this course, you will figure out how to recite Quran with the standards of Tajweed and the right way to express the Arabic letters.
We center around gaining Tajweed right from the start. Before the finish of this course, the understudy will actually want to recite the entire Quran or a few pieces of it fluidly and flawlessly in an Arabic intonation while applying the Tajweed rules. Whatever your age or level, it's a good time to figure out how to read Quran with Tajweed.
Who can join our Online Quran Recitation Course?
This course is appropriate for every individual who needs to further develop his/her Quran recitation. Assuming you are very weak in Quran recitation, relax, we will give you starting Quran Reading classes. Our master Quran coaches will give you step-by-step directions that will assist you with figuring out how to recite Quran perfectly and accurately. In these basic classes, you will learn Noorani Qaida, Arabic Alphabets, Basics of Quran Recitation and Tajweed rules, and Basic Arabic lessons.
Why You Should Learn to Read Quran with Tajweed?
To start with, Tajweed is the science that trains you how to recite the Quran and pronounce Quranic words and letters accurately by pronouncing each letter from its legitimate beginning of elocution joined by its specified properties like Idgam (combining), Iqlab (change), and Madd (prolongation), Although the hypothetical principles of Tajweed concentrated autonomously, their right application and the legitimate way to express the Quranic letters must be finished by reciting to, paying attention to, discussing to, and rectified by a specialist and qualified Quran guider. Qiratul Quran Institute, in this way, offers you master and qualified Quran instructors who will make to you the principles of Tajweed like a piece of cake.
What Makes Our online Quran Recitation Course Very Unique & Special?
You observe numerous web-based Quran learning suppliers; however, there are some elements that make Qiratul Quran online Quran recitation with tajweed exceptional and not the same as the wide range of various online tajweed classes. The accompanying elements make our Quran recitation online classes the best for you:
Qualified Male and Female Online Quran Teachers will help you learn Quran recitation rules
As we make an honest effort to orchestrate the best and exceptionally qualified internet-based Quran mentors who can assist you with reading and memorizing Quran rapidly, all our male and female Quran educators evaluate and hand-picked prior to giving them the obligation to instruct. They are exceptionally qualified and very much prepared and the vast majority of them are moved on from Al-Azhar University; one of the loftiest colleges in the Islamic world. Furthermore, the vast majority of them hold Ijazah (a permit shows that is approved by a more significant position to show the Holy Quran recitation with tajweed) from supported Sheikhs and researchers in Egypt to show Quran recitation with tajweed.
What's more, it is an extraordinary chance for you to learn with local Arab Quran educators. As the Quran revealed in the Arabic language, it is actually quite critical to gain the Quran from a specialist Arab Quran mentor who will assist you with teciting the Arabic letters 100 percent precisely from their particular spot of explanation which is extremely fundamental for the right Quran recitation. Our mentors additionally have an incredible order of the English language to collaborate with their students and convey the lessons.
One-on-One Online Quran recitation and Tajweed classes
We set up our Quran recitation classes online one-on-one. Our educators focus entirely on every person to ensure the proficient advancement of your time. Our online Qur'an classes are 30 to 40 percent quicker than bunch classes. Due to coordinated internet-based Quran classes, understudies stand out enough to be noticed and learn Quran rapidly.
Weekly and Monthly Reports
You will get full admittance to your advancement and execution level in view of the Quran class investment. Consistently reports are contrasted and old ones and the degree of progress is surveyed in learning on the grounds that Qiratul Quran is focused on aiding you in accomplishing your objectives. Our master Quran mentors will completely support and assist you with accomplishing your objectives step by step.
Affordable Fees
Our point is to offer the best Qur'an instructors and the exceptional administrations of online Quran education with reasonable charges. When contrasted with the other Quran online foundations that charge an exceptionally excessive cost for their course our online Quran classes are a significantly more advantageous choice, both as far as cost and learning.
Under the direction of our master instructors, the understudies will figure out how to recite the Quran accurately in the manner detailed by Prophet Muhammad (PBUH) covering the entire Quran. Moreover, understudies will be prepared for recitation as per the Tajweed rules. The student will learn briefly the standards of Tajweed like Ikhfa, Idgham, Iqlab rules, Ghunna, Qalqala, Makhrij (marks of Articulations), and rules of Waqaf (halting guidelines during recitation) with useful practice. You will rehearse the guidelines with the teacher and figure out how to apply these principles during the recitation of the Quran.
What You Will Also Learn in These Lessons:
Al-Isti'aatha & Al-Basmalah.
The rules of Noon Saakin & Tanween.
The rules of Meem Saakin.
Noon and Meem Mushaddad.
Heavy and Light letters.
Makhaarij and Sifaat.
Others.
Course Goals
Making the Quran learning reasonable and effectively workable for Muslims of all ages, gender, and nationality.
Figuring out how to read Quran smoothly and delightfully while implementing the Tajweed essentially.
Reading the Quranic letters with the right pronunciation with 100 percent Arabic pronunciation.
Learning Quran with Ijazah holder instructors.
Learning the overall implications of the verse of the Quran and the purposes behind revealing them.
Perceiving and implementing the halting and stopping signs in the Qur'an (al-Waqf).
Reading outstanding principles of Qira'ah (Quran recitation).